Concept
The core of the business concept is the optimal adjustment of our service to your needs. We complement your HR department as you wish or take over a complete project for recruiting a new employee, including all services. Particularly noteworthy is the option of using us temporarily in service management – parallel to the ongoing recruitment process or even without a recruiting assignment.
Owner and consultant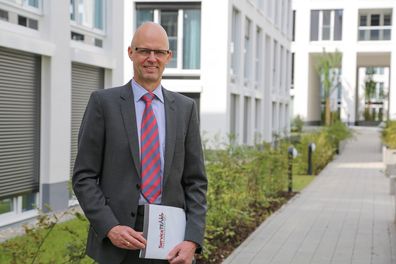 Karsten Jacobs, born in 1966, can look back on more than 25 years of service management experience with practical business experience from activities in Germany and Europe, North America, North Africa, Israel, Saudi Arabia, China, Japan, Malaysia, Thailand and Singapore. In 2006, he founded the consulting firm ServiceZukunft®. Since then, he has been primarily involved in the business development of technical service and has also successfully completed projects in personnel consulting.
It's working with people, developing teams, identifying potential, fostering talent and attracting the commitment of personalities that, for Karsten Jacobs, have made human resources work so appealing for many years. Against this background and with a view to the network built up over decades in a broad industry landscape, the idea of founding a personnel consultancy specialising in service and technology was born.
For further information on the career of Karsten Jacobs, please visit his profile on LinkedIn.